Part of National Novel Generation Month, Seraphs generates a 400+ page book based on the Voynich Manuscript. Featured on The Pacific Standard, Metafilter, and written about by author Robin Sloan. How it was created. Order a printed version.
Code to generate compositions that resemble surrealist photomontages in the style of early surrealists, using period images from the Internet Archive. Gallery of photos and in print.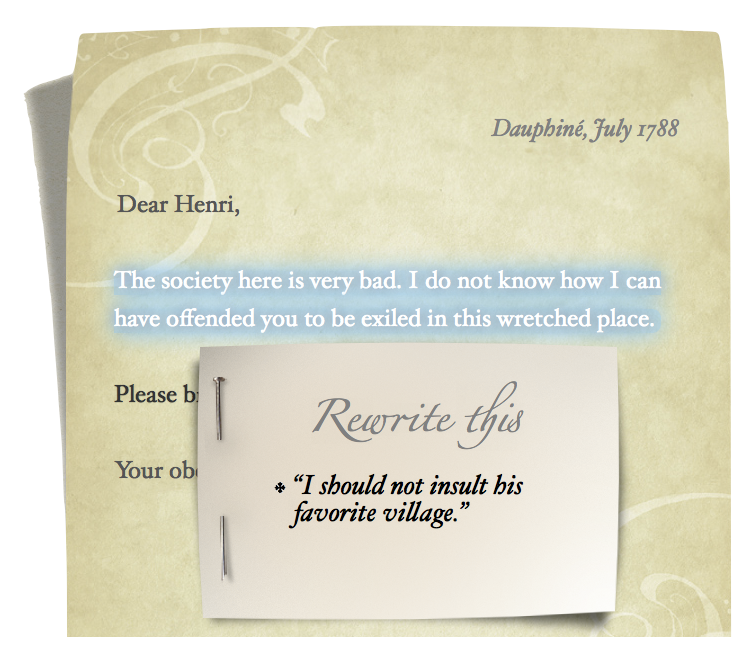 "First Draft of the Revolution is a marvel—an exploration of the space between the mind and the page the likes of which I've never experienced." Kotaku
An interactive epistolary story I commissioned from Emily Short. I designed and coded the initial prototype which was then completed by Inkle. Play in a browser now, or download an EPUB 3 for use in iBooks.
Winner, Best Use of Innovation, 2013 XYZZY Awards.
@soamazingquote finds tweets with inspirational-sounding messages and mis-attributes them to famous people like Mark Twain and Abraham Lincoln.
"You can't achieve success by being afraid of failure." - Albert Einstein pic.twitter.com/mGpn1jGVtt

— So Amazing Quote! (@soamazingquote) August 20, 2015
BookNet Canada ebookcraft 2014
IDPF/BEA 2012
IDPF/BEA 2011
Digital Book World 2011
Tools of Change Frankfurt 2010
---