🏆 Best Use of Innovation and Best Use of Multimedia, 2017 XYZZY Awards. Finalist for Best Story and Best Implementation. Third place, 2017 Interactive Fiction Competition.
An interactive mystery, playable in a web browser, about utopian ideals and bookish delights.
Harmonia is one of those rare pieces of interactive fiction where the author has woven a unified experience out of crosshatched decisions in writing and systems design, with the weft amplifying and supporting the warp.

— Bennett Foddy, designer of QWOP


…a visually beautiful piece of hypertext: gorgeous typography set off with carefully chosen drawings, marginalia in different fonts, hand annotation. If you've ever lusted after IF that gave more care to the presentation of words, this is for you.


Harmonia seems like the furthest point we have reached in transforming flat text into a technologically-mediated experience.
Research and bibliography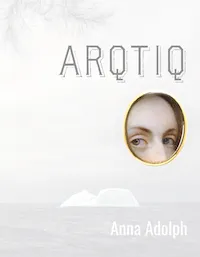 Harmonia references a body of work by utopian storytellers of the 19th century, mostly women. I've been collecting and writing about about these inspiring and troubling novels.
At least one of the authors was largely unknown, and I had a terrific time playing amateur biographer to track down her history, which was unexpectedly moving. I wrote about it in Always fond of the marvelous: The hidden history of Anna Adolph.
I collected the source material into an open-source repository: 19th century utopian novels by women.
The user interface and design

I wrote about the research and thought process behind the marginalia design and user interface.
Harmonia is open source and authored using the Windrift story engine, which I created to write the 2016 game Stone Harbor.
Press
Coverage and interview in Atlas Obscura.