Part of National Novel Generation Month, Seraphs generates a 400+ page book based on the Voynich Manuscript. Featured on Metafilter. How it was created.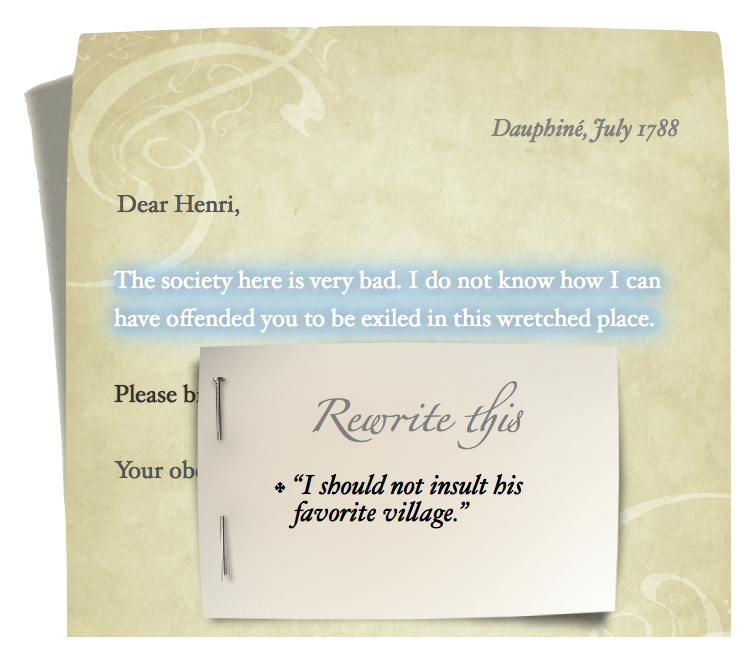 "First Draft of the Revolution is a marvel—an exploration of the space between the mind and the page the likes of which I've never experienced." Kotaku
An interactive epistolary story I commissioned from Emily Short. I designed and coded the initial prototype which was then completed by Inkle. Play in a browser now, or download an EPUB 3 for use in iBooks.
Winner, Best Use of Innovation, 2013 XYZZY Awards.
BookNet Canada ebookcraft 2014
IDPF/BEA 2012
IDPF/BEA 2011
Digital Book World 2011
Tools of Change Frankfurt 2010
---